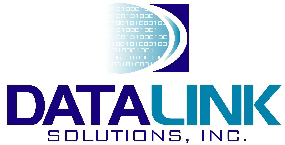 Welcome to Data Link Solutions, Inc. on the Web!
Company Profile
Data Link Solutions, Inc. provides data feeds and competitive sales lead systems to telephone directory publishers throughout North America for their in-house publishing systems. Listings are available in most formats to suit your systems needs.

Data formats available for output include:

Yellow Magic
DIAD
Bookman
Runtime
Tab/comma/pipe delimited ASCII text files
Word ASCII text files
Standard database files (.DBF)
Rich text format files (.RTF)

If one of these formats does not meet your needs, we will custom program your format at no charge to you.

Enjoy your visit to our web site and discover how our yellow pages and white pages keying services and telephone company data conversions can simplify your listing acquisition process. Learn how our powerful and flexible sales lead system can help you manage and organize your sales canvass. Read about how our value-added services can enhance your listing information to give your directory that competitive edge over your competition.

Please take a moment to find out how we can be of service to you. For more information please contact us at the telephone numbers or E-mail address shown below.

A member of the Association of Directory Publishers.
| | |
| --- | --- |
| Telephone | 636-537-1969 |
| | |
| Address | 233 Haver Hill Dr |
| | Lake St Louis, MO USA 63367-5040 |
| | |